eValid™ -- Automated Web Quality Solution
Browser-Based, Client-Side, Functional Testing & Validation,
Load & Performance Tuning, Page Timing, Website Analysis,
and Rich Internet Application Monitoring.

Summary
These settings affect how eValid handles email that is prompted by or results from eValid playbacks.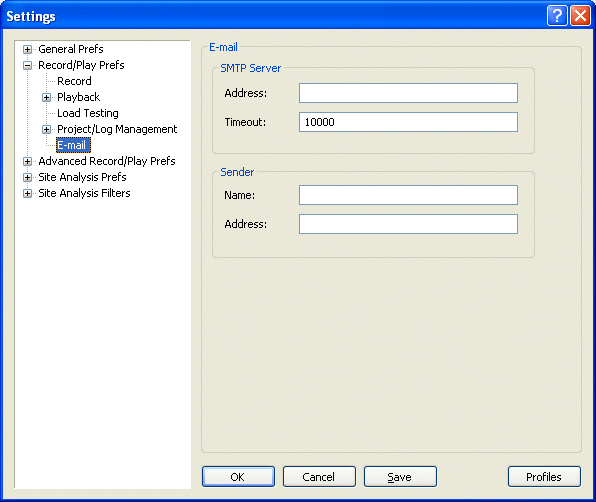 Explanations
Here are explanations for the options shown above.
Address. The path name on your machine for the email server.
Timeout. How long to wait for mail processing before timing out.

Name. Your [the sender's] name.
Address. Your return email address.